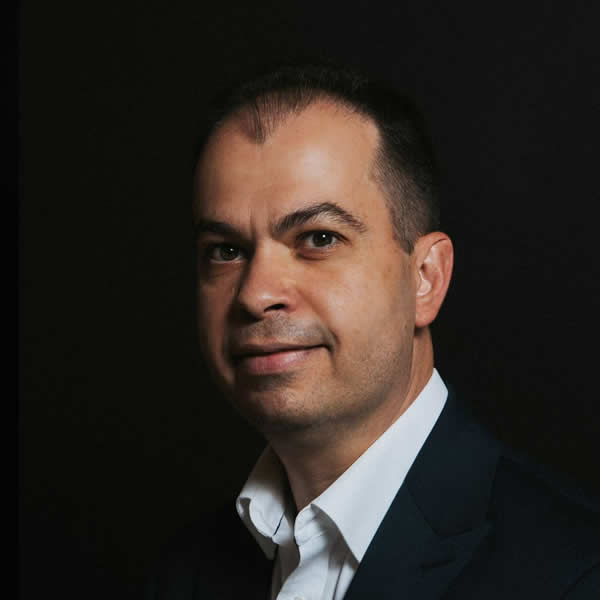 I am delighted to welcome you to the "Basic and Translational Cancer Research Center" (BTCRC) at European University Cyprus, established in March 2021. I feel proud and privileged to lead the development of this ambitious center, in collaboration with distinguished colleagues working in various areas of cancer research.
Undoubtedly, and despite significant breakthroughs over the last decades, cancer remains a major public health issue of disease-related mortality, with tremendous social and financial implications worldwide. In contrast to the traditional public belief, the term cancer reflects a plethora of disorders which, despite sharing common features, exhibit extensive heterogeneity allowing tumors to evolve, adapt to changes in their environment, and become resistant to therapies. This complexity is predominantly responsible for the challenges that researchers and clinicians face in their efforts to provide early diagnosis and effective treatments to cancer patients.
Our vision is to become a well-reputed, international point of reference for researchers in the field of Basic Cancer Research and Translational Oncology, as well as for health professionals associated with cancer patient care.
Our mission is to conduct high-quality research focusing on two main axes:
a) Basic research on the molecular mechanisms underlying tumor development, progression and metastasis, and b) Translational research to facilitate the transfer of acquired new knowledge from the laboratory to the clinic and vice-versa (bench-to-bedside and back approach). Ultimately, we aim at revealing new perspectives and therapeutic approaches that could be applied in the clinic to improve patients' quality of life.
So, whether you are a student, researcher, academic, or health care stakeholder with an interest in learning more or working in the field of cancer research, I invite you to explore our webpage to learn more about us. We are always at your disposal to provide further detailed information about the educational and research opportunities offered in our center.
We look forward to implementing leading-edge basic and translational cancer research, providing education to students and researchers, expanding our network of collaborations, and supporting outreach activities. We envision that our work will contribute to the improvement of patient management and disease outcomes. Together, we can break barriers to beat cancer!
Panos Papageorgis, Ph.D.
Professor of Molecular Biology
Dean of the School of Sciences, European University Cyprus
Director of the Basic and Translational Cancer Research Center